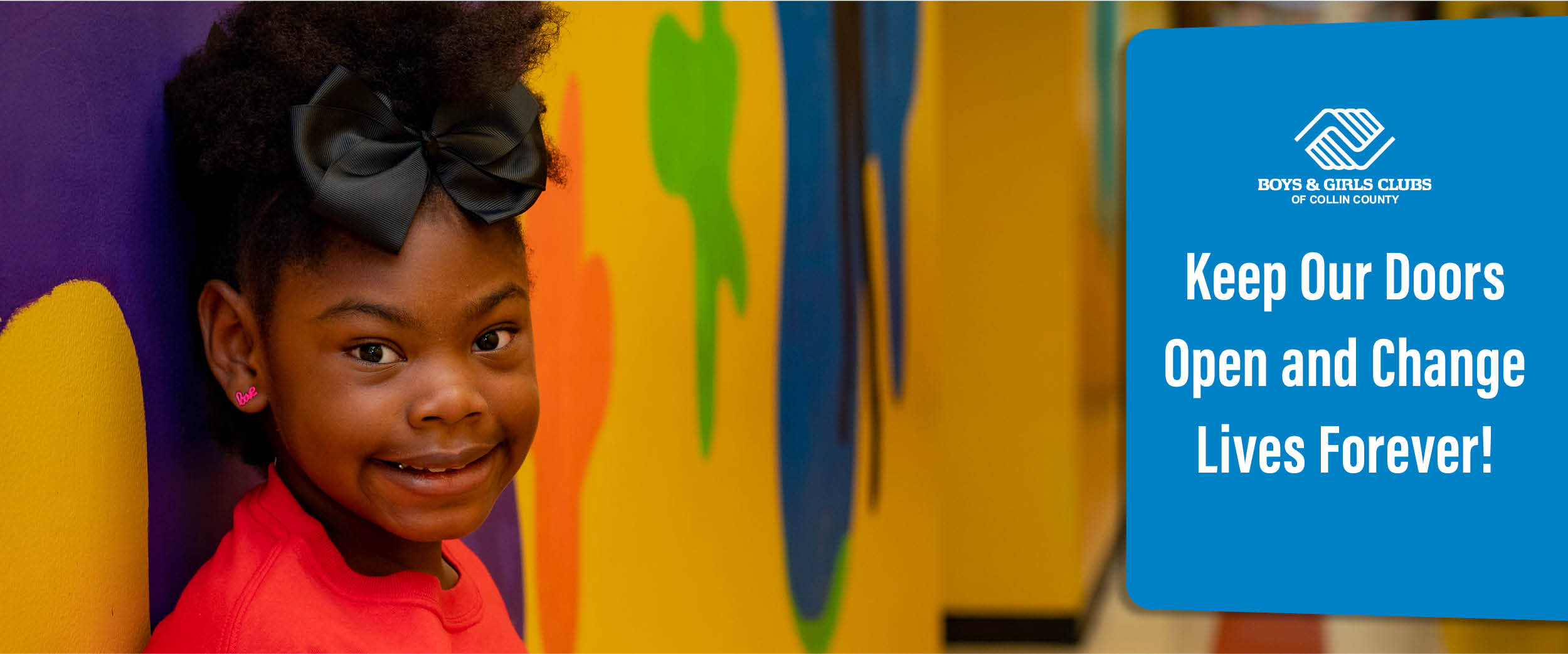 Help Keep our Doors Open and Change Lives Forever
Our youth need the (a) Boys & Girls Clubs now more than ever and Boys & Girls Clubs of Collin County need YOU. When you give to the club, you are providing a safe place, where our youth are empowered to imagine an achieve great futures.
Donate today to help Keep Our Doors Open, so we can continue to be a hub of community support, serving those who need us the most.
$500 will fund a scholarship for one youth for the rest of the year. Could you help that youth today?
BGCCC is a 501(c)(3) organization and all contributions are tax-deductible to the extent allowed by law.
Tax ID: 75-1296869
I give to Boys & Girls Clubs of Collin County because…
"They give young kids a safe place after school where they can learn from mentors how to study and be a part of society."
I give to Boys & Girls Clubs of Collin County because…
"I believe in the work they do with kids. As a career educator myself, I understand and support the need to serve students outside the school."
I give to Boys & Girls Clubs of Collin County because…
"I see from the events what a difference in makes in the lives of these kids and we love giving back to our community."
I give to Boys & Girls Clubs of Collin County because…
"They were a great help with me in raising my kids."
I give to Boys & Girls Clubs of Collin County because…
"All children need a bright future."
I give to Boys & Girls Clubs of Collin County because…
"I am a former Boys & Girls Clubs member and I understand the importance of its programs."