Updated 1/24/22
Dear Parents,
Keeping our club members and staff safe is our number one priority at the Boys & Girls Clubs of Collin County.  Since the onset of the COVID-19 pandemic, BGCCC has implemented and maintained the CDC-recommended guidelines as it pertains to use of PPE, social distancing and following recommended quarantining /isolation guidelines for those who have been exposed or tested positive for the virus.   We will continue to revise our guidelines as CDC guidelines evolve and will notify the BGCCC families when we do.
The following outline the most recent CDC guidelines, and BGCCC will adhere to them for the safety and protection of all members and staff.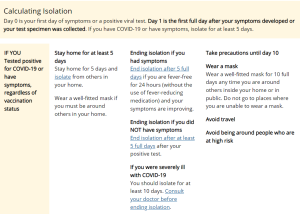 Since CDC guidelines change frequently, we will continue to monitor CDC and will post necessary changes to our website and will send an email to all registered members notifying them of new changes posted on our website.  We invite all parents to refer to our website to ensure that club members are adhering to the latest information.
Please visit the following resources for more information…
Collin County Health Department
Sincerely,
Marianne Radley
Chief Executive Officer
Updated 4/21/20
Serving our youth is our reason for being and safety is our guidepost. Consistent with our local school districts, all of our branches will remain closed at least until May 28. During this time, we will continue providing our parents and caregivers with resources to support their children's continued development.
We are monitoring reports from the Centers for Disease Control and Prevention (CDC), our local health departments and school districts for updated information and will continue to provide updates as circumstances change or additional action is required.
Additional resources for parents and caregivers
Sincerely,
Richard G. Riccardi
Acting CEO